We have not had a project in Serbia or anywhere else in the Western Balkans for about 10 months now. After handing over the shower system and the distribution of non-food items (NFIs) to Escuela con Alma in July 2018, we took a break during the summer and watched the situation develop.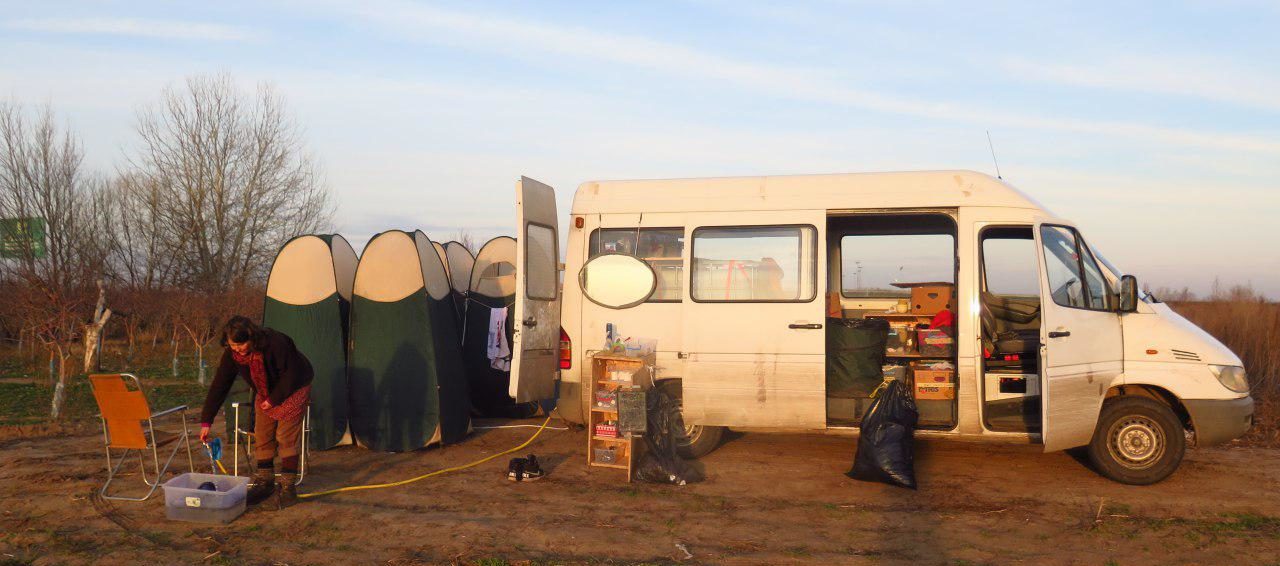 Change of situation
The route most present in the media that refugees take on their way to Europe is the route across the Mediterranean, but the route across the Balkans is also frequently chosen. The so-called "Balkan route", however, is not a fixed route, but is subject to constant changes depending on the weather and, above all, the political situation. When, for example, many people were still travelling through Hungary in 2015, this changed when Hungary built a border fence and it became increasingly difficult to overcome the now physically manifested border.
In 2017, many refugees tried to enter the European Union from Serbia via Croatia, which is why we moved the project to Šid for a few months. Since the summer of 2018, the number of refugees in Bosnia and Herzegovina has increased rapidly and has remained high ever since. In 2018, 4,489 people travelled through Bosnia, compared to 766 in 20171. Just as quickly the number can drop again and the route can change again.
A local project?
When the number of refugees in Subotica, where we still had our project last summer, decreased, we considered moving the project to Bosnia. Other organisations exemplified this, but would we make a new start in Bosnia under new conditions and with different requirements?
After some time we decided against it because there were already some organisations in Sarajevo, Bihać and Velika Kladuša and there was little need for another organisation. The situation in Bosnia is still tense and there are similar pictures as in Serbia of inhumane circumstances in the camps and abandoned buildings where refugees live that reach us.
Ultimately, however, it is the experience of three years of humanitarian assistance in this area that continues to hold us back from a project in Bosnia. We have become more professional and have seen that short-term humanitarian assistance without cooperation with local structures can do more harm than good. The step to Bosnia has now also become legally more difficult, because for a project we would have to register as a Bosnian NGO, which has become almost impossible. In addition, we cannot currently guarantee effective and long-term project management, which is reasonably necessary for the implementation of a project. This requires long-term volunteers who would have to be responsible for a project for a period of three months or longer.
New focus – new spotlight
Instead, we are increasingly focusing on civic education and the organization of seminars at schools and in FSJ seminars on the subject of flight and migration. We continue to see this as an important contribution to social debate and opinion-forming. By interacting with young people, we encourage discussion on a topic on which we can report from our own experience. We want to provide well-founded arguments for the often heated discussion in society and contribute to the support of humane values so that the discussion is not held on the back of the victims, in this case the refugees.
The second major project on which we want to concentrate even more in the future is the Watchdog Network Border Violence Monitoring (BVM). Since the founding of the project and the publication of the website in 2017, the network has grown and has been mentioned in many national and international media. As the situation of human rights violations is worsening rather than improving, we see a need for further action and want to focus more on the legal and political dimension of the issue in the future. So far, there has been little (international) networking of active people in this field, which is why BVM wants to serve as a platform to simplify this. Due to the European dimension of the problem, networking is crucial in order to be able to act more effectively and to change things together. This is particularly important to us before the upcoming European elections in May, when the EU's course will be decided for the next five-year period.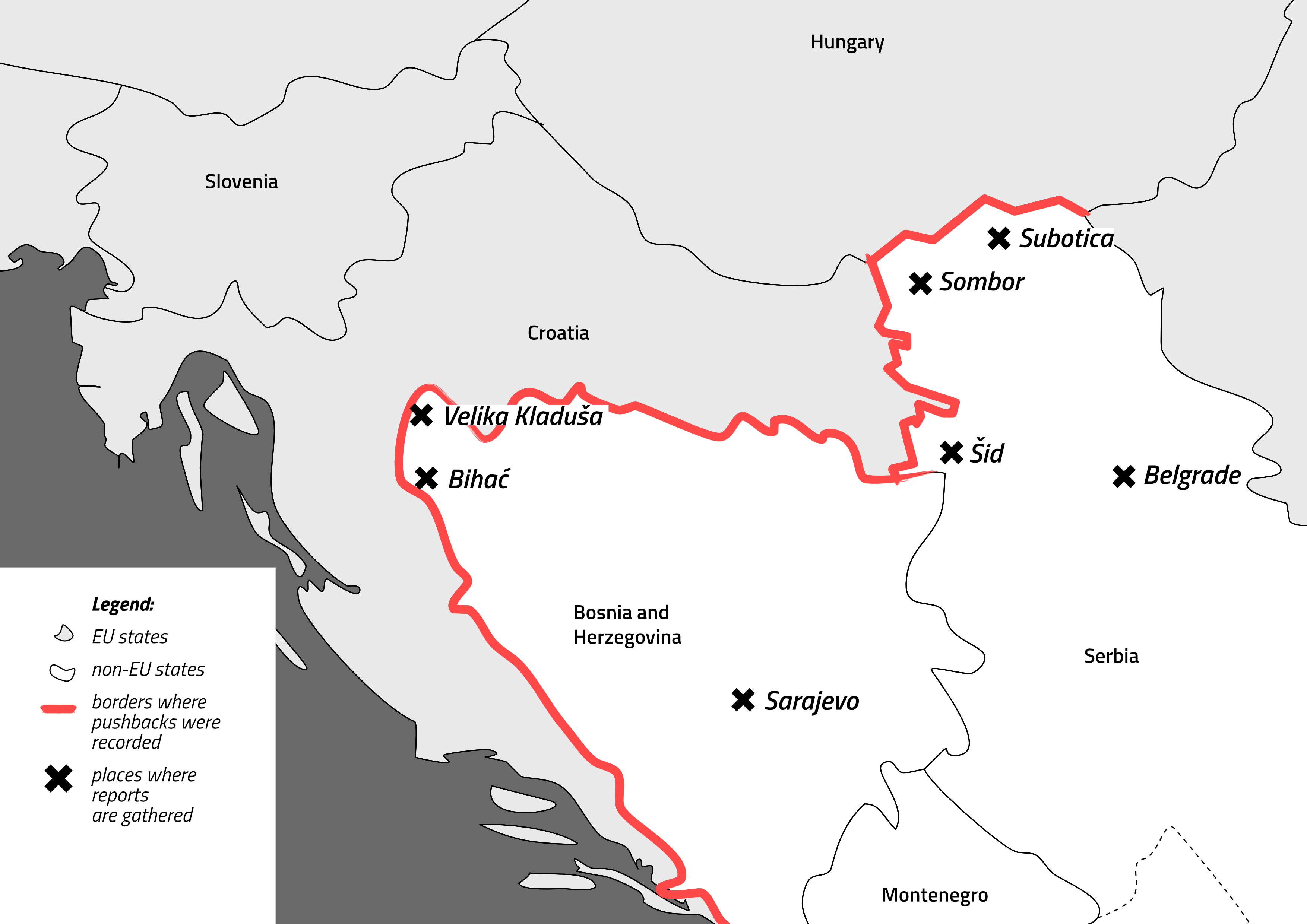 Along the red border we are currently following the developments of violence and human rights violations
Over three years we have been shaped by the missions. It was through them that the association Rigardu e.V. was born! We have developed and are now at the point not to start another project on the ground. Nevertheless, we remain true to our focus and will continue to support people on the move, but instead of humanitarian projects on the ground, we are now helping to shape social discourse and publish human rights violations through political influence.
1. https://www.infomigrants.net/en/post/14974/significant-rise-of-illegal-entries-to-bosnia-in-2018↩ (Retrieved 19.03.2019)
Written by Mieke